Faceplant has a strong commitment to making healthy, non-toxic skin care. We recognize the impact that the cosmetic industry has on one's health and for Mother Earth. There is a rise in skin sensitivities and our precious environment is suffering from all the toxins we use daily.  
Our mission is to create the healthiest, highest quality skin care products at a reasonable cost. By using cruelty free, organic, all-natural ingredients without the use of fillers, perfumes or preservatives.
Our vision is to have a significant, positive impact on the growth of environmentally conscious products to prevail. If all skin care products were cruelty free, non-toxic and environmentally friendly then these all-natural products would be gentle enough to minimize skin sensitivities and illnesses.
We are honest and transparent with the list of ingredients and manufacture our products using Good Manufacturing Standards. We have strong beliefs in our value system and we build on our core values by offering the following principles;
We reduce waste by reusing packaging from our suppliers.

Provide high quality products at low prices.

Distribute our products at local markets and online so that it is available to everyone.

We offer fundraising opportunities to help support our local communities.

Contribute to a secure and sustainable world by trying to minimize toxic waste.
Mother earth provides us with an abundance of natural ingredients so we can have healthy skin without the need for toxins. Our product formulation uses traditional herbal knowledge and aromatherapy combined with scientific evidence to result in skin care that promotes wellness and environmental sustainability.  
Think about all the different products you use on a daily/weekly basis. 99% of the products out there contain cheap toxic chemicals that are harmful to you and the environment. Most companies are more concerned about making a profit than the health of the consumer. Toxic ingredients are absorbed in the skin in seconds where they accumulate in the organs resulting in illness.
It is now more than ever important to be empowered to make conscious decisions about what goes on your body. You get to be thoughtful towards your daily practices and how you want to treat your body and the earth.
Our products are made with love in small batches in Richmond BC Canada. All of our ingredients are organic, vegan and cruelty free. We do not test any of our products on animals. We do not use fillers of any kind nor fragrances (which is a nice way of saying chemicals). We do not use preservatives since there are many harmful preservatives out there and with preservatives being pumped into everything many people are starting to form severe allergies to them. Without preservatives we make our products to order to ensure freshness.
We are working hard to bring you healthy alternatives to all skin care products, so check back frequently to see how many more ways you can incorporate healthy choices into your daily routines. Your face and the environment will thank you!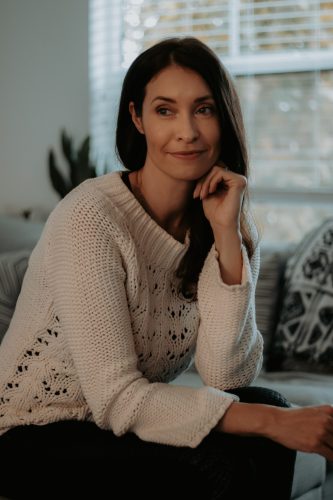 Marissa has always had sensitive skin, her daughter has eczema, and her mother has rosacea. After looking for products for her and her family, and realizing how many toxic chemicals are used in most products she obtained the education to make her own products. After much positive feedback from family and friends she decided to start her own business to offer what she couldn't find before and to educate people on the importance of what goes on your skin. Her favorite product is the Lavender Oasis Moisturizer. It's so light and gentle that it doesn't irritate her sensitive skin or leave it feeling greasy. She finds the scent pleasant and relaxing, and enjoys starting her day and ending it with Oasis.